The Institute
Learn about the institute's philosophy, beliefs, and our healing process.

Aims of the Institute
The overall improvement and transformation in the well being and health of the community.
The release of human suffering resulting from chronic health conditions and diseases including not only physical but also mental and spiritual.
To provide people with an effective complementary healing practice and a back up to the care provided by their doctor and the Health Care System.
To make known research on the effectiveness of Biomagneticism and Energy healing.
To provide training and education in the field of Biomagneticism and energy healing.
To enhance the spiritual well being of people so that the evolution of consciousness can proceed, enabling spiritual enlightenment as well as personal growth and development.
To facilitate the personal growth and development of all practitioners at the Institute.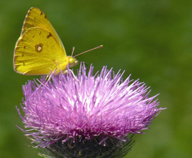 Foundation Beliefs and Philosophy
That the commitment to serve other humans, their health and well being is a worthwhile spiritual practice, allowing us to perfect our human qualities and dissolve our own addiction to self serving which seems to be at the core of all illness and disease including the harm to the planet as a whole.
We can only be instruments of the healing force. Ultimately God/Spiritual Force activates the natural healing process while we hold an attitude of love and compassion for all concerned.

Our Healing Approach
That at the heart of most chronic conditions and diseases there are one or two fundamental pathologies which are caused by a combination of viruses, bacteria, fungi and parasites. When these pathogens are released the body can return to health.
Trauma result in stuck emotions which result in health issues which can be released.
Many conditions are ancestral in nature and these can be dissolved through ancestral healing.
We provide people with an hour to an hour and a half treatment time in which all our healing modalities can be received in a resting position which in itself provides relief from life's stresses.